Automatic and hand winches
---
You are here: Home
Automatic and hand winches
---
Automatic winches
We offer electric winches which are characterized by a reliable, compact construction and meet the most demanding needs of our customers. Therefore you can find in our offer electric winches that are adapted to almost any type of installation.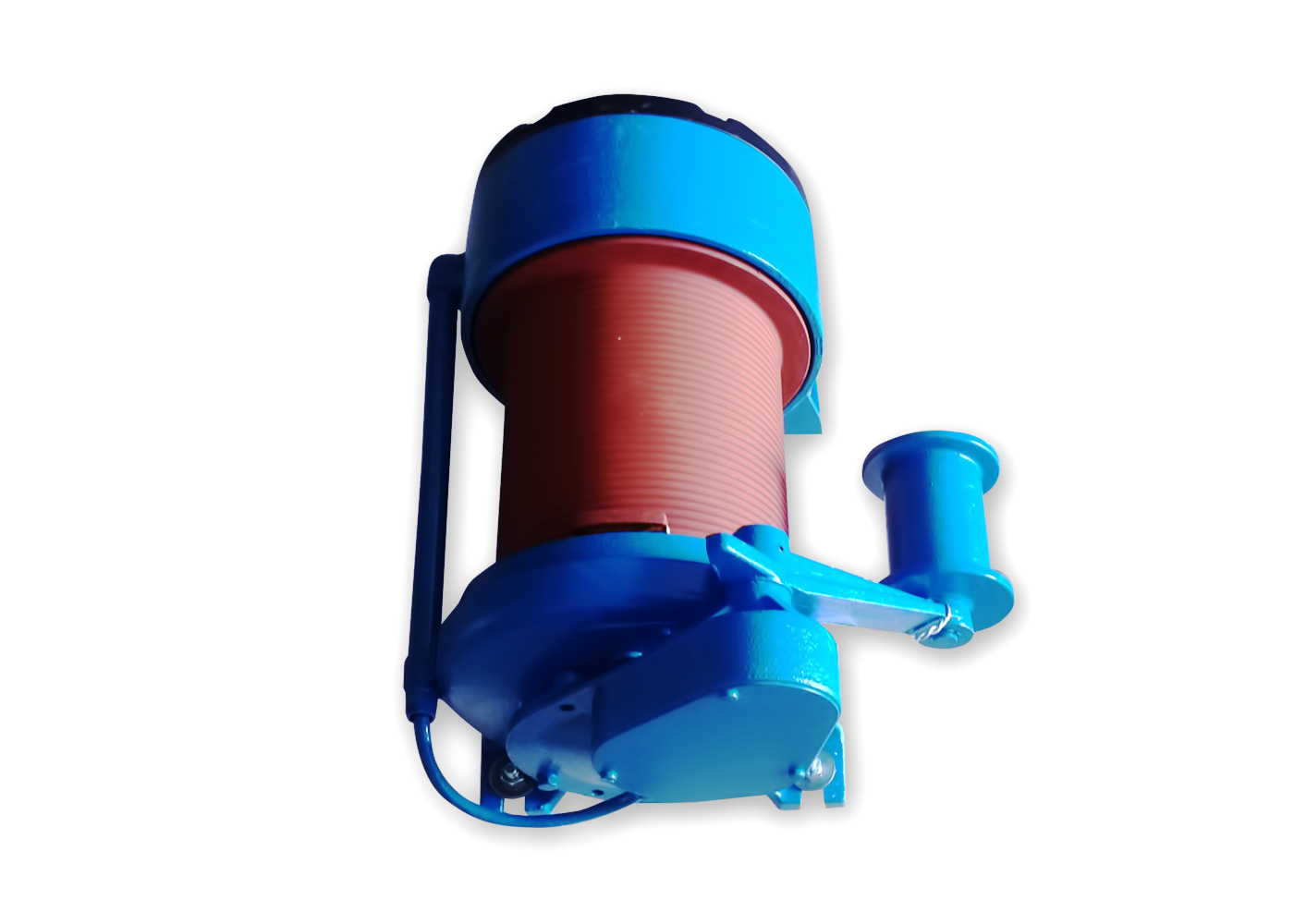 Standard:
Group 2m mechanism (M5)
Protection class IP 54
The built-in controller
Stop pulling/li>
Additional options:
Protection class IP55, IP56 or IP65
Customized turning drum
Extended drum cable – up to 3 m
The enlarged wheel flange drum for larger or longer cable
Additional fixing of the cable that enables cargo back and forth
Moving lift as electric winch
Reserve manual drive
Brake cooling
Pulling in a horizontal position with a slow-rotating drum (maneuvering winch)
Automatic shutdown in case of loosening the rope
A mechanism for winding the rope
Rope tensioner roller
Data sheets:
---
Hand winches
Made of cast steel and cast iron.
Standard:
Attaching the cable through the holes and double threaded screws
Reliable mechanical or automatic self-locking worm (WH 16 S)
Group 1Bm mechanism (M3)
Additional options:
Winches can be equipped with a manual crank with a reversible handle
Hand crank 050 WH, WH 1 and WH 3 is equipped with rectangular pins (removable)
For additional safety WH 3, 5 WH WH WH 10 or 15 may be provided with upper cover
WH 2S, 5S WH WH WH 5S or 16S can also be used as a winch to a passing pushing loads
With extended drum rope - model Lx
Adapted division of the drum
Customized design of rope mounting
A project for the transport of passengers
The project for public areas (according to BGV C1, cf,)
A mechanism for winding the rope
Rope tensioner roller
Data sheets: